All that you've ever wished for in an Online 8 Ball Pool, 3D Poker & Call Break Game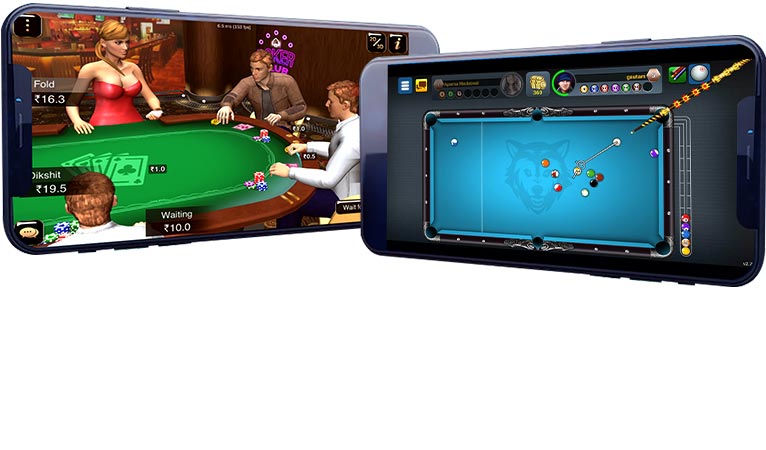 Stick Pool Club is India's first Online Real Money 8 Ball Pool, 3D Poker & Call Break game with distinguishing features that enhance your gaming experience and enable you to earn using your skills. It is a multiplayer Pool and 3D Poker, Call Break game where you can simply choose a table and challenge random online users or invite Friends / Family for 1 on 1 matches. The company's prime focus is to develop, publish and distribute highly engaging games for an incredibly wide audience across mobile, social and online platforms. We have multiple projects in the pipeline as we are focussed on fulfilling our promise of Gaming with a difference for our players. We are developing various in-game features for achieving our target of maximum player satisfaction.
This game is available for FREE on Android and Apple App store.